AFCAT
Air Force Common Admission Test 2020 – Admission Open Now. CRASH COURSE starts on 6th Dec
AFCAT Notification_Share for Notification
The course would cover the following subjects
1. General Awareness – History, Sports, Geography, Environment, Civics, Basic Sciences, Defence, Art, Culture, Current Affairs, Politics etc.
2. Verbal Ability in English – Comprehension, E, Antonyms, and Error Detection, Sentence Completion, Synonyms and Testing of Vocabulary.
3. Numerical Ability – Decimal Fraction, Simplification, Average, Profit, & Loss, Percentage, Ratioo & Proportion and Simple Interest.
4. Reasoning and Military Aptitude Test – Verbal Skills and Spatial Ability.
Timing
Early Morning : 7 AM to 9 AM
Regular : 10 AM to 1 PM
Evening : 6:30 PM to 8:30 PM
Sunday : 9:00 AM to 4:00 PM
Duration : As per the exam Schedule
Printed Study Material and Online Test would be provided along with the course
For Admission contact
COCHIN/ERNAKULAM : 1st Floor, Arakkal Arcade,
Near Thykoodam Bridge, Vytilla,
Kochi, Ernakulam, Kerala 682019
Mobile : 9995916183
TRIVANDRUM: No.25,
Watts Lane, Opp. Holy Angles School,
Nathancode, Trivandrum
Mobile : 9995916183
   Our YouTube Channel : https://www.youtube.com/victorgrowthias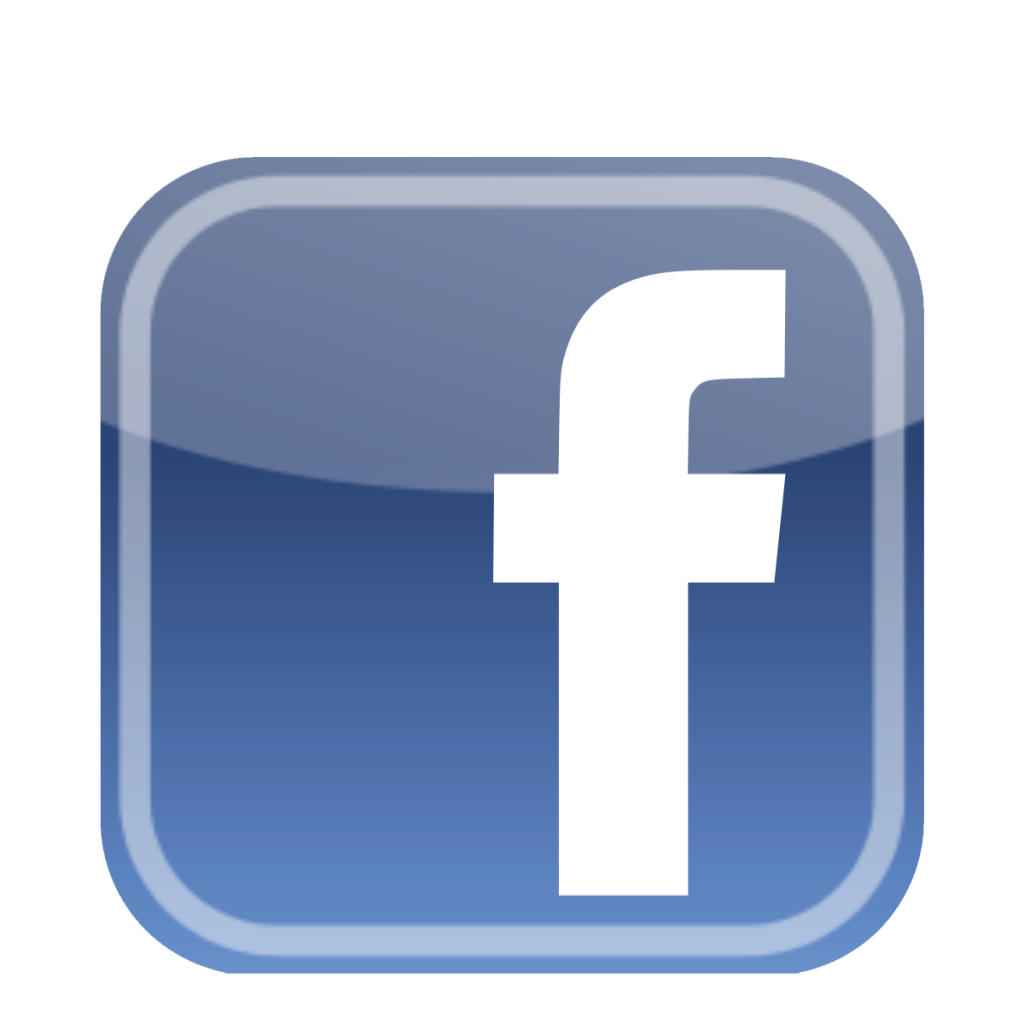 Our Facebook Page : https://www.facebook.com/victor.growth
   Our Tumblr Page : https://victorgrowth.tumblr.com/
   Our Watsup Number : 999 59 161 83
Tags:
AFCAT EXAM Coaching in Thrissur ; AFCAT EXAM written Coaching in Thrissur ; AFCAT EXAM Written Coaching in Thrissur ; AFCAT EXAM SSB Coaching in Thrissur ; AFCAT EXAM SSB cum written Coaching in Thrissur ;
AFCAT EXAM Geography Optional Coaching in Thrissur ;
AIR FORCE COMMON ADMISSION TESTEXAM Coaching in Thrissur ;
AIR FORCE COMMON ADMISSION TESTEXAM written Coaching in Thrissur ;
AIR FORCE COMMON ADMISSION TESTEXAM Written Coaching in Thrissur ;
AIR FORCE COMMON ADMISSION TESTEXAM SSB Coaching in Thrissur ;
AIR FORCE COMMON ADMISSION TESTEXAM SSB cum written Coaching in Thrissur ;
AIR FORCE COMMON ADMISSION TESTEXAM Geography Optional Coaching in Thrissur ;
AFCAT Coaching in Thrissur ;
AFCAT written Coaching in Thrissur ;
AFCAT Written Coaching in Thrissur ;
AFCAT SSB Coaching in Thrissur ;
AFCAT SSB cum written Coaching in Thrissur ;
AFCAT Geography Optional Coaching in Thrissur ;
AFCAT EXAM Coaching in Thrissur ;
AFCAT EXAM written Coaching in Thrissur ;
AFCAT EXAM Written Coaching in Thrissur ;
AFCAT EXAM SSB Coaching in Thrissur ;
AFCAT EXAM SSB cum written Coaching in Thrissur ;
AFCAT EXAM Geography Optional Coaching in Thrissur ;
AFCAT EXAM Coaching in Thrissur ;
AFCAT EXAM written Coaching in Thrissur ;
AFCAT EXAM Written Coaching in Thrissur ;
AFCAT EXAM SSB Coaching in Thrissur ;
AFCAT EXAM SSB cum written Coaching in Thrissur ;
AFCAT EXAM Geography Optional Coaching in Thrissur ;
AFCAT written
AFCAT fee structure
AFCAT question paper
ALS AFCAT
AFCAT EXAM Written preparation in Alleppey
AFCAT EXAM SSB cum written preparation in Alleppey
AFCAT EXAM Geography Optional Coaching in Thrissur ;
AIR FORCE COMMON ADMISSION TESTEXAM coaching in Trivandrum
AFCAT EXAM SSB cum written preparation in Alappuzha
AFCAT Coaching in Ernakulam
AFCAT EXAM coaching in Ernakulam
AFCAT coaching in Cochin
AFCAT SSB cum written coaching in Ernakulam
AFCAT written Coaching in Trivandrum
AFCAT EXAM coaching in Kochi
AFCAT EXAM written Coaching in Cochin
AFCAT EXAM written Preparation in Cochin
AFCAT
AFCAT exam registration
AIR FORCE COMMON ADMISSION TESTEXAM SSB Preparation in Alleppey
AFCAT EXAM Geography Optional Preparation in Alleppey
AFCAT SSB cum written preparation in Alleppey
AFCAT EXAM SSB Preparation in Alleppey
AFCAT EXAM preparation in Alleppey
AIR FORCE COMMON ADMISSION TESTEXAM Coaching in Thrissur ;
AFCAT EXAM SSB cum written Coaching in Thrissur ;
AIR FORCE COMMON ADMISSION TESTEXAM Geography Optional Coaching in Ernakulam
AIR FORCE COMMON ADMISSION TESTEXAM written Preparation in Cochin
AIR FORCE COMMON ADMISSION TESTEXAM preparation in Cochin
AFCAT EXAM written Preparation in Alappuzha
AFCAT IPS COaching in cochin
AFCAT EXAM Geography Optional Coaching in Alleppey
AFCAT EXAM written Coaching in Alleppey
AFCAT EXAM SSB Coaching in Kochi
AFCAT EXAM written Coaching in Kochi
AFCAT SSB Preparation in Cochin
AFCAT written Preparation in Cochin
AFCAT EXAM SSB cum written coaching in Kochi
AFCAT
AFCAT Academy
upsc exam app
AFCAT Written preparation in Alleppey
AFCAT EXAM Written preparation in Alleppey
AFCAT EXAM Coaching in Thrissur ;
AFCAT EXAM SSB Coaching in Thrissur ;
AIR FORCE COMMON ADMISSION TESTEXAM SSB Coaching in Ernakulam
AIR FORCE COMMON ADMISSION TESTEXAM coaching in Ernakulam
AFCAT SSB Coaching in Trivandrum
AFCAT SSB cum written coaching in Trivandrum
AIR FORCE COMMON ADMISSION TESTEXAM Written preparation in Alappuzha
AFCAT EXAM SSB Preparation in Alappuzha
AFCAT SSB cum written preparation in Alappuzha
AIR FORCE COMMON ADMISSION TESTEXAM written Coaching in Alleppey
AFCAT SSB Coaching in Alleppey
AFCAT written Coaching in Alleppey
AFCAT EXAM coaching in Kochi
AFCAT EXAM written Coaching in Ernakulam
AFCAT SSB cum written coaching in Kochi
AFCAT written Coaching in Kochi
AFCAT EXAM Written coaching in Ernakulam
AFCAT EXAM SSB cum written preparation in Cochin
AFCAT EXAM preparation in Cochin
upsc AFCATs written
AFCAT Coaching in Trivandrum
AFCAT Coaching
AFCAT written Preparation in Alleppey
AFCAT EXAM written Preparation in Alleppey
AFCAT EXAM Coaching in Thrissur ;
AIR FORCE COMMON ADMISSION TESTEXAM Written coaching in Kochi
AIR FORCE COMMON ADMISSION TESTEXAM SSB cum written coaching in Cochin
AIR FORCE COMMON ADMISSION TESTEXAM SSB cum written coaching in Ernakulam
AIR FORCE COMMON ADMISSION TESTEXAM written Coaching in Ernakulam
AFCAT EXAM Geography Optional Coaching in Kochi
AFCAT written Preparation in Alappuzha
AFCAT EXAM SSB Preparation in Alappuzha
AFCAT EXAM SSB Coaching in Alleppey
AFCAT EXAM Written Coaching in Alleppey
AFCAT EXAM Written coaching in Cochin
AFCAT SSB Coaching in Ernakulam
AFCAT SSB Coaching in Trivandrum
AFCAT Written coaching in Kochi
AFCAT EXAM Geography Optional Coaching in Cochin
AFCAT EXAM SSB Coaching in Kochi
AFCAT EXAM SSB cum written coaching in Ernakulam
AFCAT EXAM written Coaching in Ernakulam
Enlite AFCAT
upsc online application
AIR FORCE COMMON ADMISSION TESTEXAM written Preparation in Alleppey
AFCAT Geography Optional Preparation in Alleppey
AIR FORCE COMMON ADMISSION TESTEXAM Geography Optional Coaching in Trivandrum
AIR FORCE COMMON ADMISSION TESTEXAM SSB Coaching in Cochin
AFCAT Written coaching in Trivandrum
AFCAT coaching in Trivandrum
AFCAT EXAM Geography Optional Coaching in Cochin
AIR FORCE COMMON ADMISSION TESTEXAM SSB cum written preparation in Alappuzha
AFCAT EXAM written Preparation in Alappuzha
AFCAT EXAM preparation in Alappuzha
AFCAT EXAM Geography Optional Preparation in Cochin
AIR FORCE COMMON ADMISSION TESTEXAM Written Coaching in Thrissur ;
AIR FORCE COMMON ADMISSION TESTEXAM written Coaching in Thrissur ;
AIR FORCE COMMON ADMISSION TESTEXAM coaching in Cochin
AIR FORCE COMMON ADMISSION TESTEXAM written Coaching in Cochin
AFCAT preparation in Alappuzha
AIR FORCE COMMON ADMISSION TESTEXAM SSB cum written Coaching in Alleppey
AFCAT EXAM Geography Optional Coaching in Alleppey
AFCAT EXAM SSB Coaching in Ernakulam
AFCAT EXAM Written coaching in Ernakulam
AFCAT Geography Optional Coaching in Cochin
AFCAT SSB cum written coaching in Kerala
AFCAT written Coaching in Kerala
AFCAT EXAM SSB Coaching in Cochin
AFCAT academy
AFCATs exam pattern
AFCAT result
upsc cse syllabus
AFCAT EXAM Geography Optional Coaching in Thrissur ;
AFCAT EXAM Written Coaching in Thrissur ;
AIR FORCE COMMON ADMISSION TESTEXAM Written preparation in Cochin
AIR FORCE COMMON ADMISSION TESTEXAM written Coaching in Kochi
AIR FORCE COMMON ADMISSION TESTEXAM SSB Preparation in Alappuzha
AFCAT Coaching in Cochin
AIR FORCE COMMON ADMISSION TESTEXAM Geography Optional Coaching in Alleppey
AFCAT Coaching in Alleppey
AFCAT EXAM SSB Preparation in Cochin
AFCAT EXAM SSB cum written coaching in Ernakulam
AFCAT EXAM written Preparation in Cochin
AFCAT Geography Optional Coaching in Trivandrum
AFCAT Written coaching in Ernakulam
AFCAT written Coaching in Ernakulam
AFCAT EXAM Geography Optional Coaching in Ernakulam
AFCAT EXAM Written coaching in Cochin
upsc exam pattern
Kerala State AFCAT Academy
AIR FORCE COMMON ADMISSION TESTEXAM Written preparation in Alleppey
AIR FORCE COMMON ADMISSION TESTEXAM SSB cum written Coaching in Thrissur ;
AIR FORCE COMMON ADMISSION TESTEXAM Geography Optional Coaching in Kochi
AIR FORCE COMMON ADMISSION TESTEXAM SSB Preparation in Cochin
AIR FORCE COMMON ADMISSION TESTEXAM SSB cum written coaching in Kochi
AIR FORCE COMMON ADMISSION TESTEXAM SSB cum written preparation in Cochin
AIR FORCE COMMON ADMISSION TESTEXAM written Coaching in Trivandrum
AIR FORCE COMMON ADMISSION TESTEXAM preparation in Alappuzha
AFCAT EXAM Geography Optional Preparation in Alappuzha
AFCAT EXAM Written preparation in Alappuzha
AFCAT Written preparation in Alappuzha
AFCAT Coaching in Ernakulam
AFCAT Coahing in kochi
AIR FORCE COMMON ADMISSION TESTEXAM Written Coaching in Alleppey
AFCAT EXAM Written Coaching in Alleppey
AFCAT EXAM written Coaching in Alleppey
AFCAT EXAM SSB cum written Coaching in Alleppey
AFCAT EXAM SSB cum written coaching in Cochin
AFCAT EXAM preparation in Cochin
AFCAT Geography Optional Coaching in Ernakulam
AFCAT EXAM coaching in Ernakulam
AFCAT EXAM written Coaching in Kochi
AFCAT SSB preparation
upsc written result
AFCAT Academy
AIR FORCE COMMON ADMISSION TESTEXAM Geography Optional Preparation in Alleppey
AFCAT preparation in Alleppey
AFCAT EXAM Geography Optional Preparation in Alleppey
AIR FORCE COMMON ADMISSION TESTEXAM SSB Coaching in Thrissur ;
AFCAT EXAM SSB Coaching in Thrissur ;
AFCAT EXAM Written Coaching in Thrissur ;
AFCAT EXAM SSB cum written Coaching in Thrissur ;
AIR FORCE COMMON ADMISSION TESTEXAM Geography Optional Preparation in Cochin
AIR FORCE COMMON ADMISSION TESTEXAM SSB Coaching in Trivandrum
AIR FORCE COMMON ADMISSION TESTEXAM Written coaching in Cochin
AFCAT EXAM Written preparation in Alappuzha
AFCAT EXAM preparation in Alappuzha
AIR FORCE COMMON ADMISSION TESTEXAM Coaching in Alleppey
AFCAT EXAM Coaching in Alleppey
AFCAT EXAM SSB Coaching in Alleppey
AFCAT Geography Optional Coaching in Kochi
AFCAT SSB Coaching in Kochi
AFCAT SSB cum written coaching in Trivandrum
AFCAT EXAM SSB Preparation in Cochin
AFCAT written syllabus
AFCAT coaching in Trivandrum
AIR FORCE COMMON ADMISSION TESTEXAM preparation in Alleppey
AFCAT EXAM SSB cum written preparation in Alleppey
AFCAT EXAM written Preparation in Alleppey
AFCAT SSB Preparation in Alleppey
AFCAT Coaching in Thrissur ;
AFCAT Geography Optional Coaching in Thrissur ;
AIR FORCE COMMON ADMISSION TESTEXAM Written coaching in Ernakulam
AIR FORCE COMMON ADMISSION TESTEXAM coaching in Kochi
AIR FORCE COMMON ADMISSION TESTEXAM SSB cum written coaching in Trivandrum
AFCAT Geography Optional Coaching in Trivandrum
AFCAT Geography Optional Preparation in Alappuzha
AFCAT EXAM SSB cum written preparation in Alappuzha
AFCAT Coaching in Cochin
AIR FORCE COMMON ADMISSION TESTEXAM SSB Coaching in Alleppey
AFCAT EXAM Coaching in Alleppey
AFCAT Written Coaching in Alleppey
AFCAT Written coaching in Kerala
AFCAT Written coaching in Trivandrum
AFCAT coaching in Ernakulam
AFCAT EXAM SSB Coaching in Ernakulam
AFCAT EXAM Written preparation in Cochin
AFCAT EXAM coaching in Cochin
i want to prepare for AFCAT
upsc registration
AFCAT EXAM SSB Preparation in Alleppey
AFCAT EXAM preparation in Alleppey
AIR FORCE COMMON ADMISSION TESTEXAM Geography Optional Coaching in Thrissur ;
AFCAT EXAM written Coaching in Thrissur ;
AFCAT SSB Coaching in Thrissur ;
AFCAT Written Coaching in Thrissur ;
AFCAT EXAM written Coaching in Thrissur ;
AIR FORCE COMMON ADMISSION TESTEXAM Geography Optional Coaching in Cochin
AFCAT written Coaching in Trivandrum
AFCAT EXAM Geography Optional Coaching in Ernakulam
AIR FORCE COMMON ADMISSION TESTEXAM written Preparation in Alappuzha
AFCAT SSB Preparation in Alappuzha
AFCAT Coaching in Kerala
AFCAT Geography Optional Coaching in Alleppey
AFCAT SSB cum written Coaching in Alleppey
AFCAT EXAM written Coaching in Cochin
AFCAT written Coaching in Cochin
AFCAT EXAM Geography Optional Preparation in Cochin
AFCAT EXAM Written coaching in Kochi
Kerala AFCAT Academy
AFCAT EXAM SSB Coaching in Cochin
AFCAT EXAM Written coaching in Kochi
AFCAT EXAM SSB cum written coaching in Kochi
AFCAT EXAM SSB cum written preparation in Cochin
AFCAT coaching in Kerala
AFCAT coaching in Kochi
AFCAT SSB cum written preparation in Cochin
AFCAT EXAM Geography Optional Coaching in Kochi
AFCAT
AIR FORCE COMMON ADMISSION TESTEXAM SSB cum written preparation in Alleppey
AFCAT SSB cum written Coaching in Thrissur ;
AFCAT written Coaching in Thrissur ;
AIR FORCE COMMON ADMISSION TESTEXAM SSB Coaching in Kochi
AIR FORCE COMMON ADMISSION TESTEXAM Written coaching in Trivandrum
AIR FORCE COMMON ADMISSION TESTEXAM Geography Optional Preparation in Alappuzha
AFCAT EXAM Geography Optional Preparation in Alappuzha
AFCAT EXAM SSB cum written Coaching in Alleppey
AFCAT EXAM Written preparation in Cochin
AFCAT EXAM coaching in Cochin
AFCAT Geography Optional Coaching in Kerala
AFCAT Geography Optional Preparation in Cochin
AFCAT SSB Coaching in Cochin
AFCAT SSB Coaching in Kerala
AFCAT Written coaching in Cochin
AFCAT Written preparation in Cochin
AFCAT SSB cum written coaching in Cochin
AFCAT preparation in Cochin
AFCAT EXAM SSB cum written coaching in Cochin
AFCAT EXAM Coaching in Online ; AFCAT EXAM written Coaching in Online ; AFCAT EXAM Written Coaching in Online ; AFCAT EXAM SSB Coaching in Online ; AFCAT EXAM SSB cum written Coaching in Online ;
AFCAT EXAM Geography Optional Coaching in Online ;
AIR FORCE COMMON ADMISSION TESTEXAM Coaching in Online ;
AIR FORCE COMMON ADMISSION TESTEXAM written Coaching in Online ;
AIR FORCE COMMON ADMISSION TESTEXAM Written Coaching in Online ;
AIR FORCE COMMON ADMISSION TESTEXAM SSB Coaching in Online ;
AIR FORCE COMMON ADMISSION TESTEXAM SSB cum written Coaching in Online ;
AIR FORCE COMMON ADMISSION TESTEXAM Geography Optional Coaching in Online ;
AFCAT Coaching in Online ;
AFCAT written Coaching in Online ;
AFCAT Written Coaching in Online ;
AFCAT SSB Coaching in Online ;
AFCAT SSB cum written Coaching in Online ;
AFCAT Geography Optional Coaching in Online ;
AFCAT EXAM Coaching in Online ;
AFCAT EXAM written Coaching in Online ;
AFCAT EXAM Written Coaching in Online ;
AFCAT EXAM SSB Coaching in Online ;
AFCAT EXAM SSB cum written Coaching in Online ;
AFCAT EXAM Geography Optional Coaching in Online ;
AFCAT EXAM Coaching in Online ;
AFCAT EXAM written Coaching in Online ;
AFCAT EXAM Written Coaching in Online ;
AFCAT EXAM SSB Coaching in Online ;
AFCAT EXAM SSB cum written Coaching in Online ;
AFCAT EXAM Geography Optional Coaching in Online ;
AFCAT written
AFCAT fee structure
AFCAT question paper
ALS AFCAT
AFCAT EXAM Written preparation in Hyderabad
AFCAT EXAM SSB cum written preparation in Hyderabad
AFCAT EXAM Geography Optional Coaching in Online ;
AIR FORCE COMMON ADMISSION TESTEXAM coaching in Chennai
AFCAT EXAM SSB cum written preparation in Telangana
AFCAT Coaching in Andhra Pradesh
AFCAT EXAM coaching in Andhra Pradesh
AFCAT coaching in India
AFCAT SSB cum written coaching in Andhra Pradesh
AFCAT written Coaching in Chennai
AFCAT EXAM coaching in Bangalore
AFCAT EXAM written Coaching in India
AFCAT EXAM written Preparation in India
AFCAT
AFCAT exam registration
AIR FORCE COMMON ADMISSION TESTEXAM SSB Preparation in Hyderabad
AFCAT EXAM Geography Optional Preparation in Hyderabad
AFCAT SSB cum written preparation in Hyderabad
AFCAT EXAM SSB Preparation in Hyderabad
AFCAT EXAM preparation in Hyderabad
AIR FORCE COMMON ADMISSION TESTEXAM Coaching in Online ;
AFCAT EXAM SSB cum written Coaching in Online ;
AIR FORCE COMMON ADMISSION TESTEXAM Geography Optional Coaching in Andhra Pradesh
AIR FORCE COMMON ADMISSION TESTEXAM written Preparation in India
AIR FORCE COMMON ADMISSION TESTEXAM preparation in India
AFCAT EXAM written Preparation in Telangana
AFCAT IPS COaching in India
AFCAT EXAM Geography Optional Coaching in Hyderabad
AFCAT EXAM written Coaching in Hyderabad
AFCAT EXAM SSB Coaching in Bangalore
AFCAT EXAM written Coaching in Bangalore
AFCAT SSB Preparation in India
AFCAT written Preparation in India
AFCAT EXAM SSB cum written coaching in Bangalore
AFCAT
AFCAT Academy
upsc exam app
AFCAT Written preparation in Hyderabad
AFCAT EXAM Written preparation in Hyderabad
AFCAT EXAM Coaching in Online ;
AFCAT EXAM SSB Coaching in Online ;
AIR FORCE COMMON ADMISSION TESTEXAM SSB Coaching in Andhra Pradesh
AIR FORCE COMMON ADMISSION TESTEXAM coaching in Andhra Pradesh
AFCAT SSB Coaching in Chennai
AFCAT SSB cum written coaching in Chennai
AIR FORCE COMMON ADMISSION TESTEXAM Written preparation in Telangana
AFCAT EXAM SSB Preparation in Telangana
AFCAT SSB cum written preparation in Telangana
AIR FORCE COMMON ADMISSION TESTEXAM written Coaching in Hyderabad
AFCAT SSB Coaching in Hyderabad
AFCAT written Coaching in Hyderabad
AFCAT EXAM coaching in Bangalore
AFCAT EXAM written Coaching in Andhra Pradesh
AFCAT SSB cum written coaching in Bangalore
AFCAT written Coaching in Bangalore
AFCAT EXAM Written coaching in Andhra Pradesh
AFCAT EXAM SSB cum written preparation in India
AFCAT EXAM preparation in India
upsc AFCATs written
AFCAT Coaching in Chennai
AFCAT Coaching
AFCAT written Preparation in Hyderabad
AFCAT EXAM written Preparation in Hyderabad
AFCAT EXAM Coaching in Online ;
AIR FORCE COMMON ADMISSION TESTEXAM Written coaching in Bangalore
AIR FORCE COMMON ADMISSION TESTEXAM SSB cum written coaching in India
AIR FORCE COMMON ADMISSION TESTEXAM SSB cum written coaching in Andhra Pradesh
AIR FORCE COMMON ADMISSION TESTEXAM written Coaching in Andhra Pradesh
AFCAT EXAM Geography Optional Coaching in Bangalore
AFCAT written Preparation in Telangana
AFCAT EXAM SSB Preparation in Telangana
AFCAT EXAM SSB Coaching in Hyderabad
AFCAT EXAM Written Coaching in Hyderabad
AFCAT EXAM Written coaching in India
AFCAT SSB Coaching in Andhra Pradesh
AFCAT SSB Coaching in Chennai
AFCAT Written coaching in Bangalore
AFCAT EXAM Geography Optional Coaching in India
AFCAT EXAM SSB Coaching in Bangalore
AFCAT EXAM SSB cum written coaching in Andhra Pradesh
AFCAT EXAM written Coaching in Andhra Pradesh
Enlite AFCAT
upsc online application
AIR FORCE COMMON ADMISSION TESTEXAM written Preparation in Hyderabad
AFCAT Geography Optional Preparation in Hyderabad
AIR FORCE COMMON ADMISSION TESTEXAM Geography Optional Coaching in Chennai
AIR FORCE COMMON ADMISSION TESTEXAM SSB Coaching in India
AFCAT Written coaching in Chennai
AFCAT coaching in Chennai
AFCAT EXAM Geography Optional Coaching in India
AIR FORCE COMMON ADMISSION TESTEXAM SSB cum written preparation in Telangana
AFCAT EXAM written Preparation in Telangana
AFCAT EXAM preparation in Telangana
AFCAT EXAM Geography Optional Preparation in India
AIR FORCE COMMON ADMISSION TESTEXAM Written Coaching in Online ;
AIR FORCE COMMON ADMISSION TESTEXAM written Coaching in Online ;
AIR FORCE COMMON ADMISSION TESTEXAM coaching in India
AIR FORCE COMMON ADMISSION TESTEXAM written Coaching in India
AFCAT preparation in Telangana
AIR FORCE COMMON ADMISSION TESTEXAM SSB cum written Coaching in Hyderabad
AFCAT EXAM Geography Optional Coaching in Hyderabad
AFCAT EXAM SSB Coaching in Andhra Pradesh
AFCAT EXAM Written coaching in Andhra Pradesh
AFCAT Geography Optional Coaching in India
AFCAT SSB cum written coaching inTamilnadu
AFCAT written Coaching inTamilnadu
AFCAT EXAM SSB Coaching in India
AFCAT academy
AFCATs exam pattern
AFCAT result
upsc cse syllabus
AFCAT EXAM Geography Optional Coaching in Online ;
AFCAT EXAM Written Coaching in Online ;
AIR FORCE COMMON ADMISSION TESTEXAM Written preparation in India
AIR FORCE COMMON ADMISSION TESTEXAM written Coaching in Bangalore
AIR FORCE COMMON ADMISSION TESTEXAM SSB Preparation in Telangana
AFCAT Coaching in India
AIR FORCE COMMON ADMISSION TESTEXAM Geography Optional Coaching in Hyderabad
AFCAT Coaching in Hyderabad
AFCAT EXAM SSB Preparation in India
AFCAT EXAM SSB cum written coaching in Andhra Pradesh
AFCAT EXAM written Preparation in India
AFCAT Geography Optional Coaching in Chennai
AFCAT Written coaching in Andhra Pradesh
AFCAT written Coaching in Andhra Pradesh
AFCAT EXAM Geography Optional Coaching in Andhra Pradesh
AFCAT EXAM Written coaching in India
upsc exam pattern
Kerala State AFCAT Academy
AIR FORCE COMMON ADMISSION TESTEXAM Written preparation in Hyderabad
AIR FORCE COMMON ADMISSION TESTEXAM SSB cum written Coaching in Online ;
AIR FORCE COMMON ADMISSION TESTEXAM Geography Optional Coaching in Bangalore
AIR FORCE COMMON ADMISSION TESTEXAM SSB Preparation in India
AIR FORCE COMMON ADMISSION TESTEXAM SSB cum written coaching in Bangalore
AIR FORCE COMMON ADMISSION TESTEXAM SSB cum written preparation in India
AIR FORCE COMMON ADMISSION TESTEXAM written Coaching in Chennai
AIR FORCE COMMON ADMISSION TESTEXAM preparation in Telangana
AFCAT EXAM Geography Optional Preparation in Telangana
AFCAT EXAM Written preparation in Telangana
AFCAT Written preparation in Telangana
AFCAT Coaching in Andhra Pradesh
AFCAT Coahing in Bangalore
AIR FORCE COMMON ADMISSION TESTEXAM Written Coaching in Hyderabad
AFCAT EXAM Written Coaching in Hyderabad
AFCAT EXAM written Coaching in Hyderabad
AFCAT EXAM SSB cum written Coaching in Hyderabad
AFCAT EXAM SSB cum written coaching in India
AFCAT EXAM preparation in India
AFCAT Geography Optional Coaching in Andhra Pradesh
AFCAT EXAM coaching in Andhra Pradesh
AFCAT EXAM written Coaching in Bangalore
AFCAT SSB preparation
upsc written result
AFCAT Academy
AIR FORCE COMMON ADMISSION TESTEXAM Geography Optional Preparation in Hyderabad
AFCAT preparation in Hyderabad
AFCAT EXAM Geography Optional Preparation in Hyderabad
AIR FORCE COMMON ADMISSION TESTEXAM SSB Coaching in Online ;
AFCAT EXAM SSB Coaching in Online ;
AFCAT EXAM Written Coaching in Online ;
AFCAT EXAM SSB cum written Coaching in Online ;
AIR FORCE COMMON ADMISSION TESTEXAM Geography Optional Preparation in India
AIR FORCE COMMON ADMISSION TESTEXAM SSB Coaching in Chennai
AIR FORCE COMMON ADMISSION TESTEXAM Written coaching in India
AFCAT EXAM Written preparation in Telangana
AFCAT EXAM preparation in Telangana
AIR FORCE COMMON ADMISSION TESTEXAM Coaching in Hyderabad
AFCAT EXAM Coaching in Hyderabad
AFCAT EXAM SSB Coaching in Hyderabad
AFCAT Geography Optional Coaching in Bangalore
AFCAT SSB Coaching in Bangalore
AFCAT SSB cum written coaching in Chennai
AFCAT EXAM SSB Preparation in India
AFCAT written syllabus
AFCAT coaching in Chennai
AIR FORCE COMMON ADMISSION TESTEXAM preparation in Hyderabad
AFCAT EXAM SSB cum written preparation in Hyderabad
AFCAT EXAM written Preparation in Hyderabad
AFCAT SSB Preparation in Hyderabad
AFCAT Coaching in Online ;
AFCAT Geography Optional Coaching in Online ;
AIR FORCE COMMON ADMISSION TESTEXAM Written coaching in Andhra Pradesh
AIR FORCE COMMON ADMISSION TESTEXAM coaching in Bangalore
AIR FORCE COMMON ADMISSION TESTEXAM SSB cum written coaching in Chennai
AFCAT Geography Optional Coaching in Chennai
AFCAT Geography Optional Preparation in Telangana
AFCAT EXAM SSB cum written preparation in Telangana
AFCAT Coaching in India
AIR FORCE COMMON ADMISSION TESTEXAM SSB Coaching in Hyderabad
AFCAT EXAM Coaching in Hyderabad
AFCAT Written Coaching in Hyderabad
AFCAT Written coaching inTamilnadu
AFCAT Written coaching in Chennai
AFCAT coaching in Andhra Pradesh
AFCAT EXAM SSB Coaching in Andhra Pradesh
AFCAT EXAM Written preparation in India
AFCAT EXAM coaching in India
i want to prepare for AFCAT
upsc registration
AFCAT EXAM SSB Preparation in Hyderabad
AFCAT EXAM preparation in Hyderabad
AIR FORCE COMMON ADMISSION TESTEXAM Geography Optional Coaching in Online ;
AFCAT EXAM written Coaching in Online ;
AFCAT SSB Coaching in Online ;
AFCAT Written Coaching in Online ;
AFCAT EXAM written Coaching in Online ;
AIR FORCE COMMON ADMISSION TESTEXAM Geography Optional Coaching in India
AFCAT written Coaching in Chennai
AFCAT EXAM Geography Optional Coaching in Andhra Pradesh
AIR FORCE COMMON ADMISSION TESTEXAM written Preparation in Telangana
AFCAT SSB Preparation in Telangana
AFCAT Coaching inTamilnadu
AFCAT Geography Optional Coaching in Hyderabad
AFCAT SSB cum written Coaching in Hyderabad
AFCAT EXAM written Coaching in India
AFCAT written Coaching in India
AFCAT EXAM Geography Optional Preparation in India
AFCAT EXAM Written coaching in Bangalore
Kerala AFCAT Academy
AFCAT EXAM SSB Coaching in India
AFCAT EXAM Written coaching in Bangalore
AFCAT EXAM SSB cum written coaching in Bangalore
AFCAT EXAM SSB cum written preparation in India
AFCAT coaching inTamilnadu
AFCAT coaching in Bangalore
AFCAT SSB cum written preparation in India
AFCAT EXAM Geography Optional Coaching in Bangalore
AFCAT
AIR FORCE COMMON ADMISSION TESTEXAM SSB cum written preparation in Hyderabad
AFCAT SSB cum written Coaching in Online ;
AFCAT written Coaching in Online ;
AIR FORCE COMMON ADMISSION TESTEXAM SSB Coaching in Bangalore
AIR FORCE COMMON ADMISSION TESTEXAM Written coaching in Chennai
AIR FORCE COMMON ADMISSION TESTEXAM Geography Optional Preparation in Telengana
AFCAT EXAM Geography Optional Preparation in Telengana
AFCAT EXAM SSB cum written Coaching in Hyderabad
AFCAT EXAM Written preparation in India
AFCAT EXAM coaching in India
AFCAT Geography Optional Coaching inTamilnadu
AFCAT Geography Optional Preparation in India
AFCAT SSB Coaching in India
AFCAT SSB Coaching inTamilnadu
AFCAT Written coaching in India
AFCAT Written preparation in India
AFCAT SSB cum written coaching in India
AFCAT preparation in India
AFCAT EXAM SSB cum written coaching in India